Der tolle Log Cabin Quilt in grün ist noch in Arbeit, nimmt aber schon wunderschöne Formen an. Ein ganz anderer Stil und dennoch ein klassischer Log Cabin entsteht im Moment in orangenen Farbtönen für die Dawanda-Farbaktion im Juli.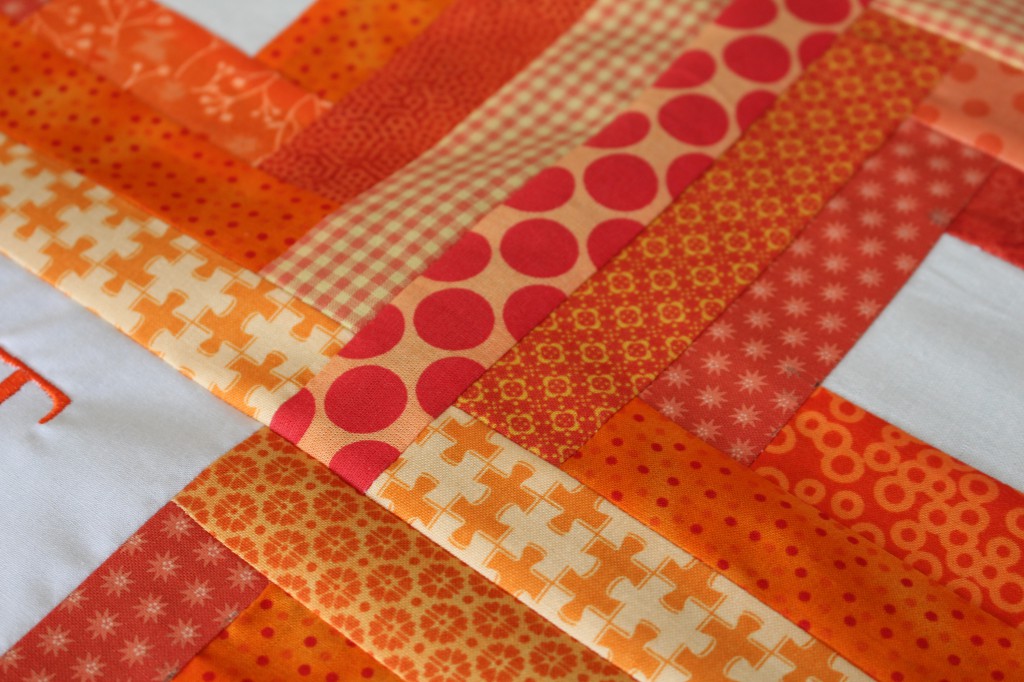 Bei diesem neuen Projekt habe ich 12 verschiedene Stoffe in verschiedenen Mustern und Schattierungen gewählt und in der klassischen Random Anordnung im Uhrzeigersinn genäht.
Allein durch die Farben und die minimal abgeänderte Reihenfolge entsteht so ein völlig anderer Gesamteindruck.
Der Babyquilt ist schon fast fertig und am Wochenende kann ich euch schon das Ergebnis zeigen!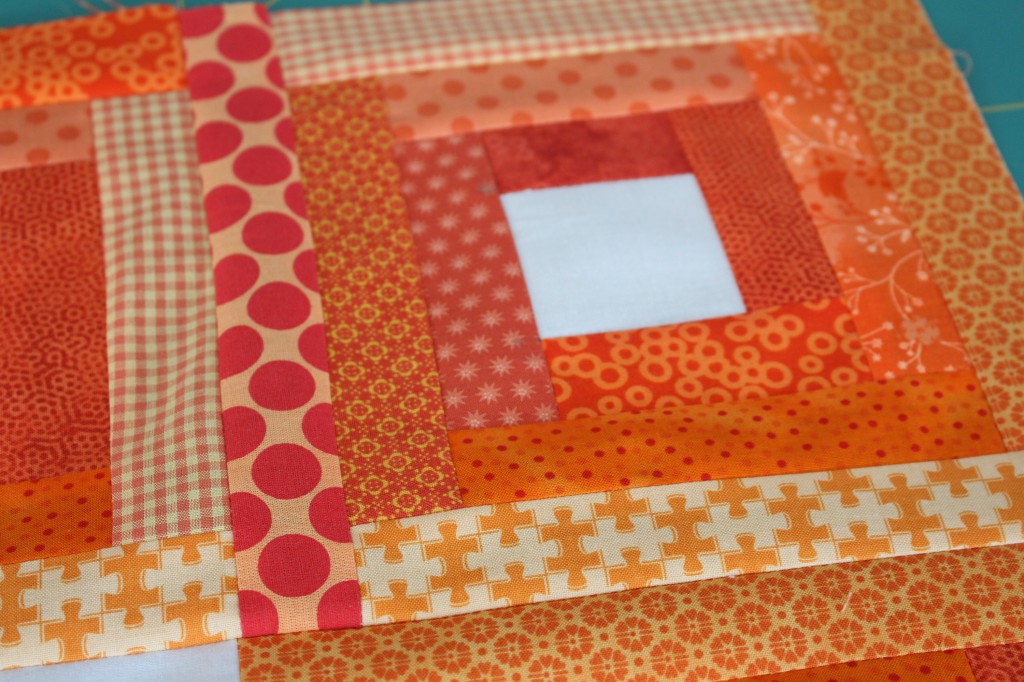 I'm still working on the green log cabin quilt. But there are so many ideas, I couldn't resist to start another one.
This new baby quilt is a classic log cabin, too. I chose twelve orange fabrics of different designs to create these random log cabin blocks. There will be 8 blocks around a big white one in the middle with a "cute" little embroidery.
Look how different a design can look only by choosing another color or fabric or changing a classic blog only a little bit. Isn't it fascinating?
The top is ready to quilt and I hope I can finish it this weekend. See more in a few days.